Natural Resources Investment Program
Reef Water Quality - Burnett Grazing
The Reef Water Quality- Burnett Grazing Project is an initiative of the Burnett Mary Regional Group and is supported by funding from the Queensland Government.  The project is coordinated locally by Burnett Catchment Care Association.
The Reef Water Quality – Burnett Grazing Project is offering graziers located within the Burnett priority area the opportunity to undertake Property Management Planning (PMP) as well as access to one-on-one training and on-property cash incentives to help improve groundcover and grazing management practices.
Funding is available to graziers who develop a PMP as part of this project to undertake on-ground projects.  Example of eligible on-ground cash incentive projects include, fencing streambank for stock management, installation of off-stream watering points, remediation of erosion sites or fencing different landtypes for improved grazing management.
The target priority area has been recently extended to parts of the Burnett catchment above Paradise Dam.
**EOI closed 12 February 2021**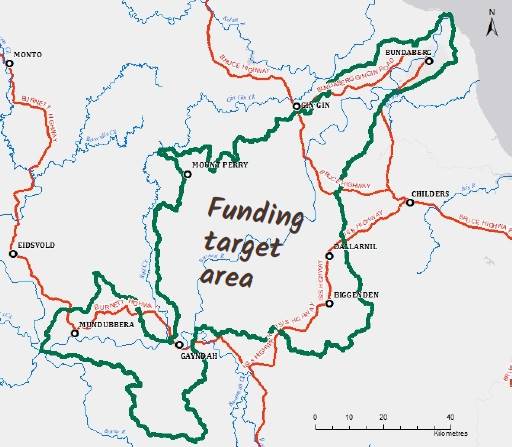 There are no upcoming events at this time.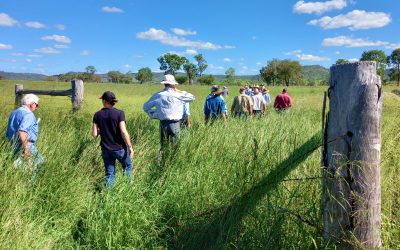 Twenty (20) graziers in the Burnett are now better-placed to manage their pastures following participation in a workshop and field day at Brian Pasture Research Facility in April. The day started with discussing seasonal forecasting including resources to enable...
read more
Program Sponsors
This project was supported by the following partners and investors.