KOALA PHOTO CREDIT: Nardine Gray (Tablelands, Qld)
The Burnett Koala Program is a regional community project that is making significant strides in the conservation of koalas in the agricultural Burnett. This initiative aims to develop baseline data for koalas by engaging the local community in non-invasive DNA testing of scats & recording observations across the region.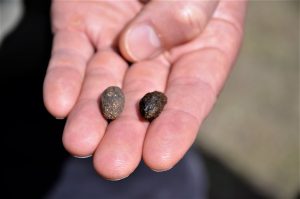 The program has received remarkable support with 145 individuals actively participating in the project from February to August this year. Their dedication & enthusiasm has led 85 visual sightings of koalas, providing valuable insights into their distribution & habitat preferences.To equip the community with the necessary knowledge & skills, 4 workshops were conducted covering koala ecology & scat collection techniques. These workshops played a crucial role in empowering community to actively contribute to the program's objectives. Through their efforts, 60 scat samples have been successfully collected for DNA testing. This large-scale effort is a significant milestone as the first of its kind in the region & will provide a deeper understanding of the genetic diversity & health of koala populations.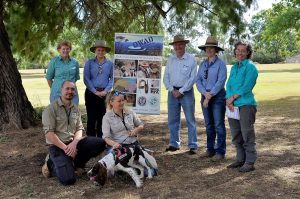 Additionally, social media education campaigns have reached an impressive 23,043 people across the Burnett over the 7 months of this year. By delivering engaging & informative content, the campaign has raised awareness about the importance of koala conservation & the role of this program in safeguarding their future. Not only has the program empowered the local community to contribute to koala conservation but it also serves as a model for other regions facing similar challenges. By harnessing the power of citizen science & community engagement, it is paving the way for effective & sustainable koala conservation efforts. The success of the Burnett Koala Program is testament to the collective efforts of the community, land managers & researchers all working together to protect & preserve these iconic Australian animals. With continued support & participation, this program holds the promise of securing a brighter future for koalas in the Burnett region.
Citizen Scientist 7 month Snapshot (Feb-Aug 2023):
4 x community workshops (training community in koala ecology & scat collection)
1 x koala conservation education event
145 x individuals actively participating (not including training participants)
85 x koala observations recorded in just 7 months (270 x observations submitted by community for the entire program period to date).
60 x scat samples collected
23,043 x individual reached via social media education campaign (3,137 actively engaged with likes, comments & shares)
30 x scats submitted for lab quality control with an 87% pass rate – very high quality rate for scats collected by community (non-experts)