Three invasive water weeds (hygrophila, saggittaria and alligator weed), which are currently not found in the Burnett, are being targeted in an awareness campaign to make sure the Burnett stays clear of these high-priority water weeds. If you think you have seen these invasive species, please contact your local government biosecurity officer to report.
Hygrophila (Hygrophila costata) is an erect green plant growing up to 1 metre in height along shallow creekbanks and wetlands. It produces white flowers where the opposite leaves join the stem. The weed grows aggressively and can form dense, floating mats that restrict water movement and reduce water quality.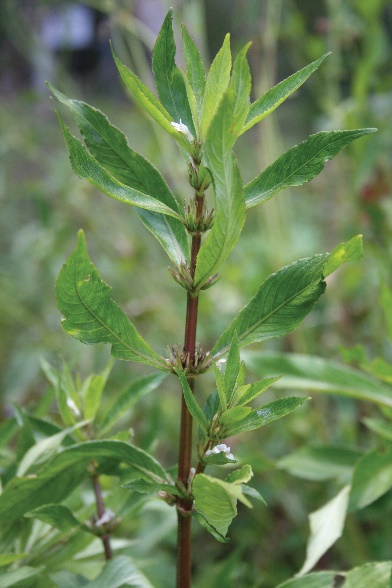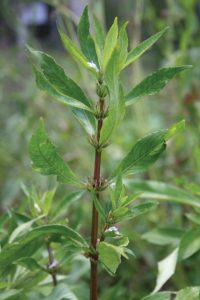 Saggittaria (Saggittaria platyphylla) is a 1.5-metre-tall aquatic plant that is found growing along creek banks and shallow water. It is distinguishable by its triangular stems and oval/linear shaped leaves with pointed tips.  It can reproduce by both seed and vegetatively and can form large floating mats that can cause significant environmental, economic and social impacts.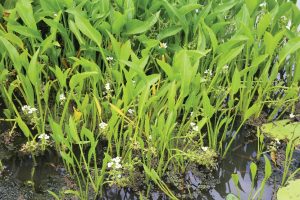 Alligator weed (Alternanthera philoxeroides) is a vigorous aquatic and terrestrial weed that is identifiable by its hollow stems and white flowers. It spreads vegetatively (does not produce viable seeds) and can tolerate both fresh and saltwater.  It is a significant threat to environmental, social and economic values and is currently not found in the Wide Bay Burnett region.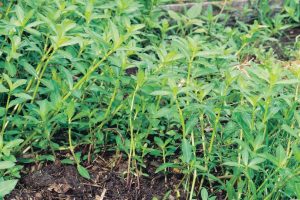 Information from Regional Biosecurity Coordinator – Josh Dykes – Widebay Burnett Regional Organisation of Councils (WBBROC)