Controlling Giant Rats Tail in the Burnett
YEAR: 2015
PROGRAM: North Burnett Flood Recovery
THE PEOPLE AND THE PROPERTY

Scott and Janine Horrocks have been on their 3500 acre property out of Monto in Queensland for just over 3 years. They are beef cattle producers backgrounding cattle on native and improved grasses amongst the scrub country. In 2013, Ex-Tropical Cyclone Ostwald brought flooding to their creeks and gullies.
Small populations around the property are quickly treated with flupropanate herbicide.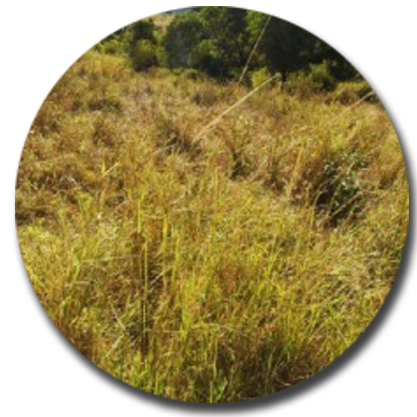 A problem they face – like many in the Burnett catchment – is that they're also battling Giant Rats Tail Grass (Sporobolus pyramidalis and S. natalensis). The weeds grow all over the pastures but are easily spread along gullies and creeks during water flow events. At maturity the grass is unpalatable which means a decline in production on grazing properties and a high cost in labour and herbicide to treat it. The seed heads produce a high number of viable seeds making it a plant that can spread easily and quickly across a landscape, including into native bushland.
Open and closed seed heads of Giant Rats Tail Grass Sporobolus pyramidalis and S. natalensis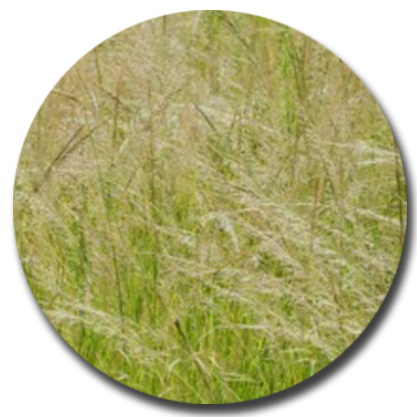 Giant Rats Tail Grass can be easily identified during flowering by its tall seed head up to 45cm long and 3cm wide. The seed head changes shape from a 'rats tail' to a pyramid shape when mature. This makes spotting it while driving around the paddock simple and Mr Horrocks has found that an effective way to treat the weed is to have a bucket of granule flupropanate in the ute or on the back of the bike handy because it is simple to apply and does not require mixing beforehand. By spreading a few around the base of the plant in approximately 8 weeks the granules dissolve and have reached the roots of the plant where they begin to kill the plant and it's seeds in the soil for up to seven years.
Dead patches of Giant Rats Tail grass which have been treated using liquid flupropanate.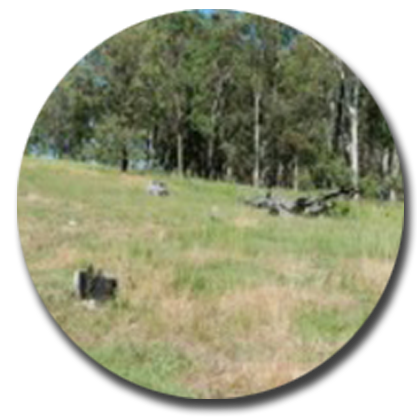 Mr Horrocks wishes to continue to use a combination of management options to control his weeds, the liquid flupropanate using a selective boom spray where he can as well as continue to use the granules. He also musters his cattle into a holding paddock between infested paddocks and clean paddocks to allow them to run the seed out of their systems and off their coats, and will add to that managing his grazing timing around seed-setting times. Mr Horrocks says 'the flupropanate is good, even though it's a bit slow'. In the end, he'd like to 'be well and truly on top of it [the weed] and preferably rid of it'.
Burnett Catchment Care Association Inc.
6 Lyell Street or PO Box 8 Monto Q 4630 (07) 4166 3898