Bunya Beef Grazing
Year: 2018
Program: Better Catchments
Jim & Jenny Cross operate Bunya Beef Grazing in partnership with family members. Their holistic grazing operation is based on 860ha of freehold land in the foothills of the Bunya Mountains and supplemented by long term agistment properties in the South Burnett and Eastern Downs Regions.
While they are producers of beef, their main goal is to look after their soils and pasture. Jenny explains, "Unless we have good pastures and good water we can't produce good beef. We want to make our property productive, viable and focussed on the aspects we can manage, so we are better prepared physically, mentally and financially for the hard times".
The Cross's believe that the utilisation of smarter and more efficient technology focussing on date collection, storage and analysis, is key to them achieving their goals.
Jim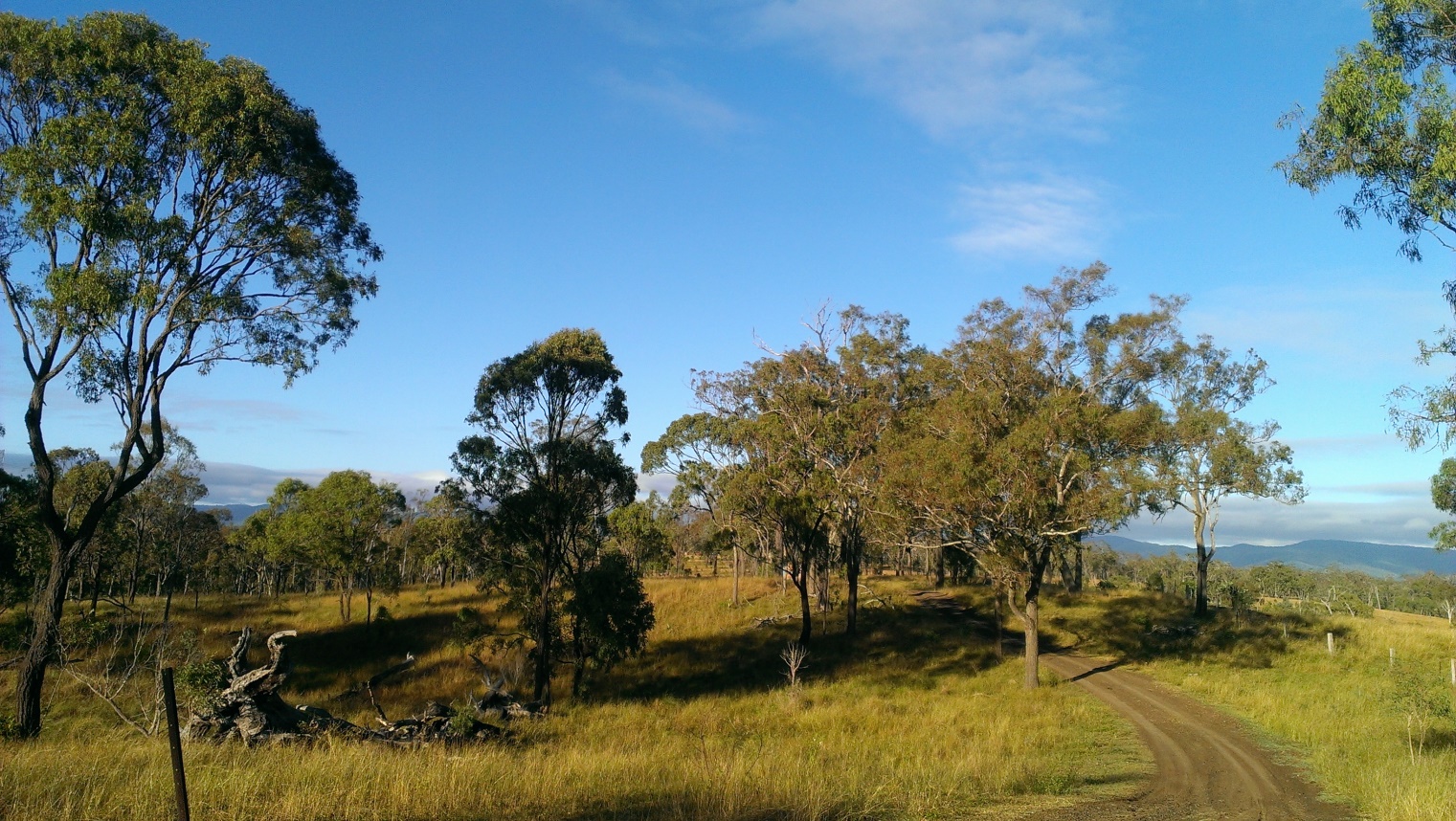 Jim and Jenny have a sound understanding of the importance of improving their pastures and sustainably managing their soils. Their property consists mainly of basalt-based soils on steep country with small areas of granite and loam creek flats. They realised they needed to understand more than just the types of soils that exist on their property; they also needed to understand the chemical and physical processes within the soils.
Jim and Jenny have also been actively subdividing paddocks with electric fencing to allow regenerative grazing practices that provide optimal grazing for their cattle. This includes the ability to control cattle traffic to minimise erosion and cattle stress when moving in steep country, minimise mustering times, maintain fire breaks, manage weeds and mitigate drought as far as possible.  Although Jim and Jenny have been focussed a holistic grazing system with smaller paddock sizes and rotationally grazing to improve their pastures, they knew they needed to introduce some better technologies to improve efficiencies and monitoring.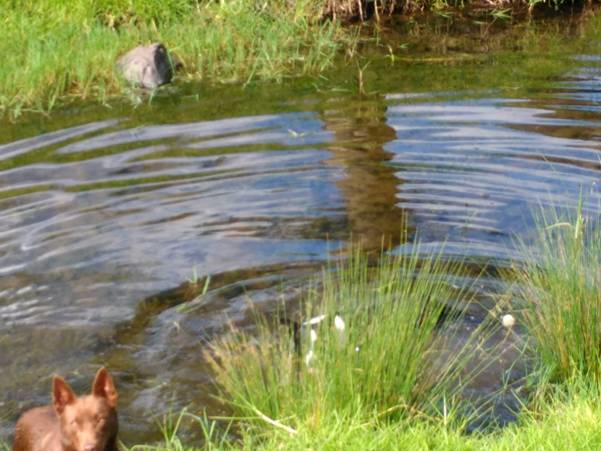 Through the Burnett Mary Regional Group's (BMRG) Better Catchments program, the Cross's have gained support and knowledge through attending a Soil Pit Day in Haly Creek. "It was a very informative day and the follow-up practical soil testing and agronomic advice will add to the information we needed for making nutritional and supplement choices for the herds and pasture growth", says Jenny.
The workshop also provided producers with an overview of black soils, techniques for improving management practices and solutions to soil management issues. The Better Catchments program supported workshop participants in receiving follow-up one-on-one soil testing and agronomic advice.
The Cross's also attended an "Electric Fencing Technology" workshop in Wondai which was supported by the Better Catchments program. The workshop introduced producers to new and innovative electric fencing technology and its potential for improving grazing practices.
The Better Catchments program provided the opportunity for producers at the Electric Fencing workshop to apply for funding to undertake an electric fencing project to improve their land management practices.
The Cross's Better Catchments fencing project application was successful and subsequently they have installed a solar powered energiser and monitor that powers and monitors four lines of fencing, detects breaks and shorts and provides real time notifications via SMS or email. Using JVA's router system, fences can be turned on or off and voltage checks can be made at any time directly via a phone or computer.
When a fence requires repair, it can be turned off by an app on the mobile phone. The fault finder points out the location of the fault and after it is repaired the app can turn the fence line on again. "The time saved by not having to check fence lines is phenomenal," says Jenny.
She further explains, "After the first day the system was installed, and after a couple of hours finding and repairing leaks, the voltage has more than doubled and confidence in our cattle proof fence has really increased."
A report can be viewed on screen at anytime. It shows technical data such the voltage in each line. "The big green tick is all the information really needed to make the boss happy and we can get on and do lots of other jobs that have taken a back seat while fences are being fixed," says Jenny.
Like many producers under the Better Catchments program, the Cross's have been encouraged and empowered to take on innovative ideas to improve land management practices. As Jenny explains, "It is not always easy to change the way things have been done, but the more we look outside our boundary fence the more we find great people in great groups who can support us to take on technologies that will make our workplace more productive, viable and focussed on what aspects we can manage so that we are better prepared for the hard times."
They have commended the Better Catchments program for the practical, forward thinking ways funds have been used to help landowners become more technically and environmentally aware. "We commend the program managers and extension officers for the delivery methods they use that encourage and empower producers to take on innovative ideas to improve their land management practices," Jenny concludes.
Program Sponsors
This project was supported by the following partners and investors.