Boyne Crossing
Year: 2018
Program: Better Catchments
Boyd Paton, Michelle Chicken and their family run "Boyne Crossing" a productive mixed irrigated farming operation, 50 hectares pecan nut production and 400 hectare grazing property on the Boyne River South of Mundubbera. They have to juggle the competing demands of running a mixed farming business; in addition Michelle also works off farm in agribusiness. "We diversified our traditional beef operation with the purchase of the pecan orchard several years ago in hope to mitigate the highly fluctuating beef commodity price and to obtain the best $ return per ha of our land capability" said Michelle.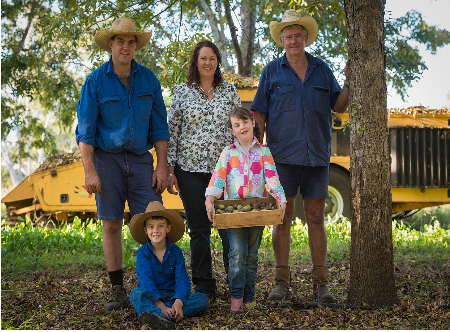 Boyd and Michelle have invested so much time and energy into the Pecan side of the business, feeling they had been neglecting the grazing component. Boyd and Michelle realised they needed to redirect some focus into the grazing side of their enterprise to improve pastures both in diversity and quality.
As part of the Better Catchments Program, Michelle attended a two day Grazing Best Management Practice (BMP) workshop, where she was able to benchmark their grazing practices against industry standards. Michelle said as "participants of the Grazing BMP, we were challenged on our current beef producing methods and in a short time frame we have now really enhanced the efficiency and productivity of our trade/fattening operation".
During the workshop Michelle expressed interest in been involved with the Better Catchments program. Following this, BCCA worked with Boyd and Michelle to prioritise their action plan from the Grazing BMP workshop to then develop a project which would lead to improving their grazing practices. They were successful in receiving a small grant to assist undertaking subdivisional fencing across their property.
They have also attended additional training and workshops on topics such as soil health and grazing land management empowering them to grow productive, profitable agricultural business within regenerative landscapes. Boyd and Michelle have been inspired to continue to grow their business while making positive land management changes.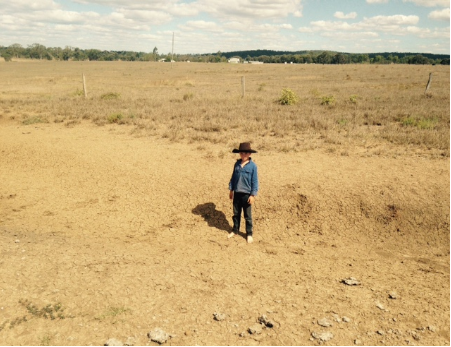 Boyd and Michelle invested a lot of time and money into subdividing their paddocks to enable the introduction of a rotational grazing system. They have installed a number of watering points in the new paddocks and designed a program to evenly graze their paddocks to maintain good groundcover and promote quality and quality in pasture growth and diversity.
They have seen excellent, almost immediate results with pasture diversity and quality. "Stock are healthier and soils are been maintained through healthier constant ground cover" said Michelle.
Michelle and Boyd are passionate about ongoing improvements with continuing to be educated by attending a number of soil health, pasture and land management courses. Through the positive results they have seen with the subdivisional fencing through the better catchments program, when time and resources allow, they will continue to subdivide their property further.
They have found the greatest impact has come from the changes in Grazing practices, as result of their involvement in the Better Catchments program.  "We have implemented a cell/rotational system, which vastly increased the pasture quality and availability, enhanced our soil health and in turn increased the kg of beef per annum we are producing and hence our yearly profits" explained Michelle.
Their involvement in the Grazing BMP process, although targeted at their beef production side of their enterprise, they have also incorporated into their pecan production.  "We have used a lot of the Best Practices standards in regards to Soil Health, People, WHS & Business in our pecan operation "said Michelle.
BCCA have continued to work with better catchments participants to assist implement a number of priorities from their BMP Action plans. As a result, to further enhance their livestock management and property mapping skills , Boyd and Michelle will receive livestock and mapping training from Ag data next month.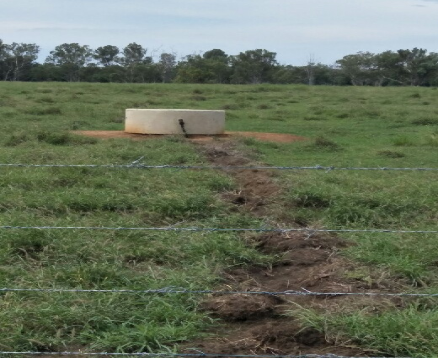 Program Sponsors
This project was supported by the following partners and investors.