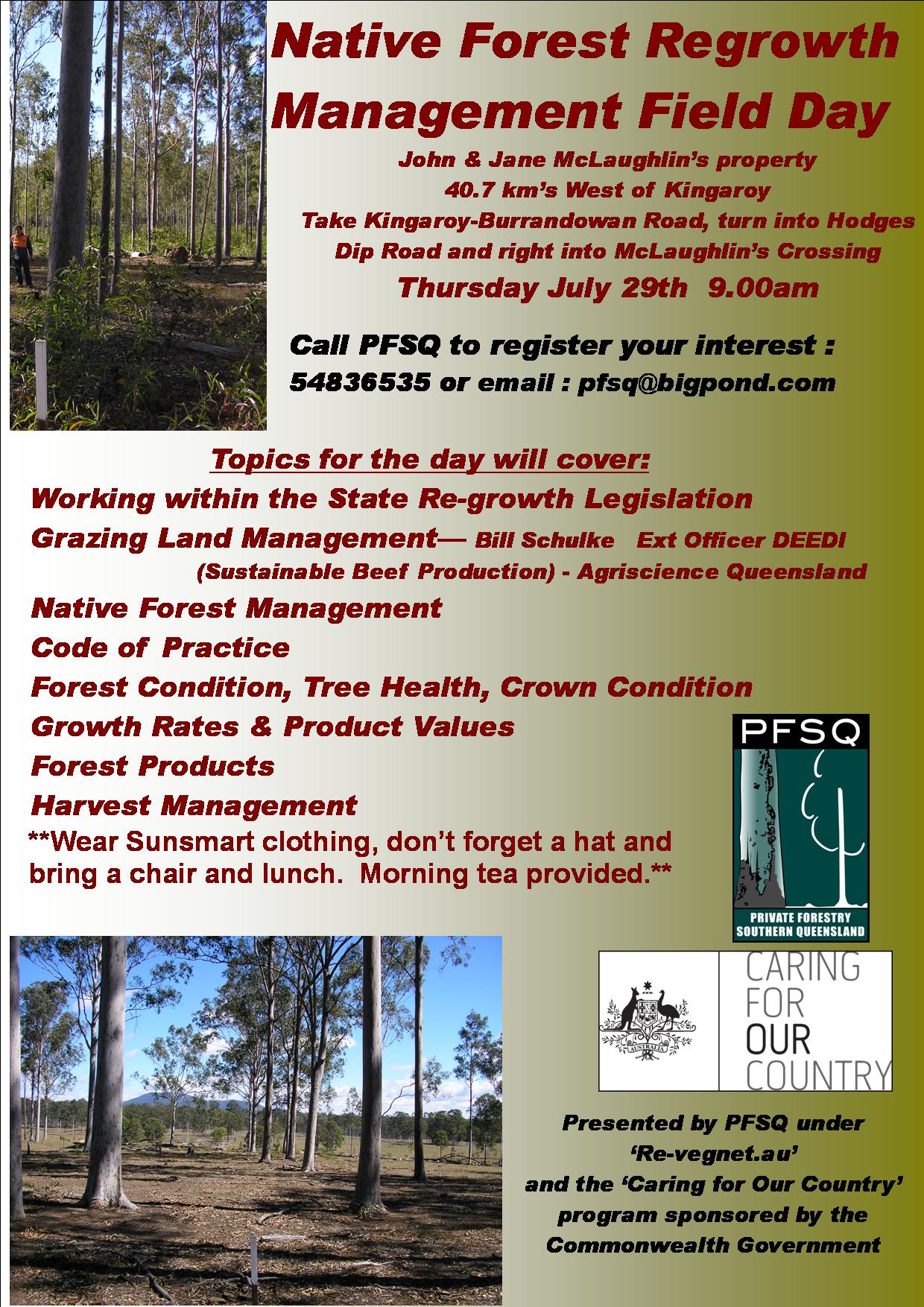 After plenty of rain in the Burnett now is a good time to learn how to make the most of what the native forest will be doing in terms of regrowth and healthy trees!
PFSQ (Private Forestry Southern Queensland) are running a 'Native Forest Regrowth Management Field Day' at the McLaughlin property near Burrandowan in the south Burnett and best of all it's FREE!
Many different topics relating to native forestry will be covered so don't miss out on this exciting opportunity held Thurs 29 July.  Contact PFSQ on 5483 6535 or [email protected] for more information.
This workshop is also being held on another property near Gundiah (near Gympie) on Saturday 31st July- get in contact with PFSQ for more details!