On 22 August 2015, BCCA will mark its 20th year anniversary of incorporation as a member-based, not-for-profit organisation aimed at implementing natural resource management projects across the Burnett Catchment. Throughout the past 20 years, BCCA has engaged and collaborated with over 700 landholders, has coordinated close to 1000 landholder projects and has helped deliver close to $6M onground for improved natural resource outcomes. Over this time, BCCA has gone through many changes and has grown to the substantial organisation employing over 15 staff, it is today.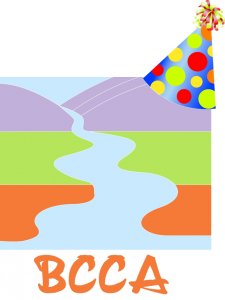 One thing that has been constant throughout the years has been the strong and dedicated executive who have volunteered their time and offered their wisdom to build the organisation that is here today. With significant support from Government early on in the 1990's to the support from the Burnett Mary Regional Group in the last 8 years, BCCA has been able to focus on its aim of supporting sustainable land management in the Burnett.
We will be celebrating this huge milestone on 22 August 2015 in a central location (probably Mundubbera or Gayndah). If you are interested in participating in this milestone or know someone who was heavily involved in BCCA in the early years, please call the office on (07) 4166 3898.